Tropical Cyclone Seroja and Tropical Cyclone Odette are currently lying off the coast of north-western Australia, and are likely to pose a risk to the Australian mainland over the coming days.

Satellite imagery and computer models demonstrate how these two cyclones are entangled as they orbit each other, known also as the Fujiwhara effect, and are helping push each other towards the nation's west coast.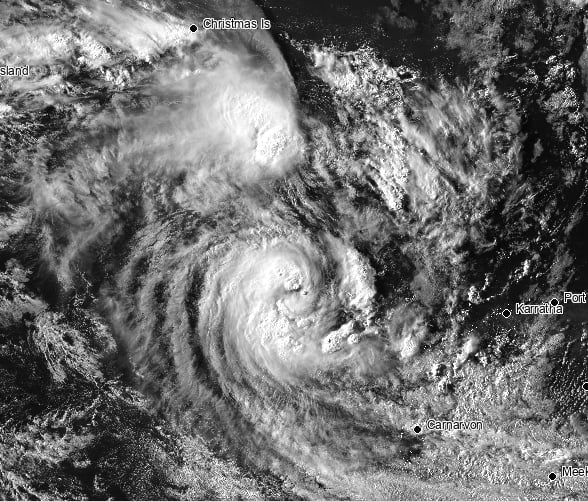 Odette, currently a category 1 system, is the smaller of the two systems and as it circles Tropical Cyclone Seroja in a clockwise direction, will pass close to the Australian mainland and weaken into a tropical low. Whilst a direct impact is unlikely, an increase in rain and a burst of wind is likely, with a severe weather warning in place for gusts reaching around 90km/h between Exmouth and Coral Bay during Saturday afternoon and evening.

As this system moves south and weakens further, Seroja (currently a category 1 system) is likely to gain strength and begin heading towards the Australian mainland. At this stage, it may become a category 3 system as early as tomorrow, before rapidly moving towards the mainland as a category 2 system later on Sunday and into Monday.

A tropical cyclone watch is currently in force from Coral Bay to Lancelin including Carnarvon, Denham, Kalbarri and Geraldton and extending inland to include Gascoyne Junction, Cue, Mount Magnet, Paynes Find and Dalwallinu. Destructive gusts to 150km/h are forecast near the centre of Seroja, as well as heavy to intense rainfall, flash flooding and abnormally high tides. Serious flooding is possible in the Denham and Shark Bay region.

Using our Climate Risk Reporting Platform (CRRP), we can see that whilst category 2 cyclones are common across the Pilbara and the northwest Gascoyne, they become increasingly less common further down the coast. Particularly in the central west and the Geraldton region, which is expected to be near the centre of Seroja, cyclones of category 2 strength and above are uncommon.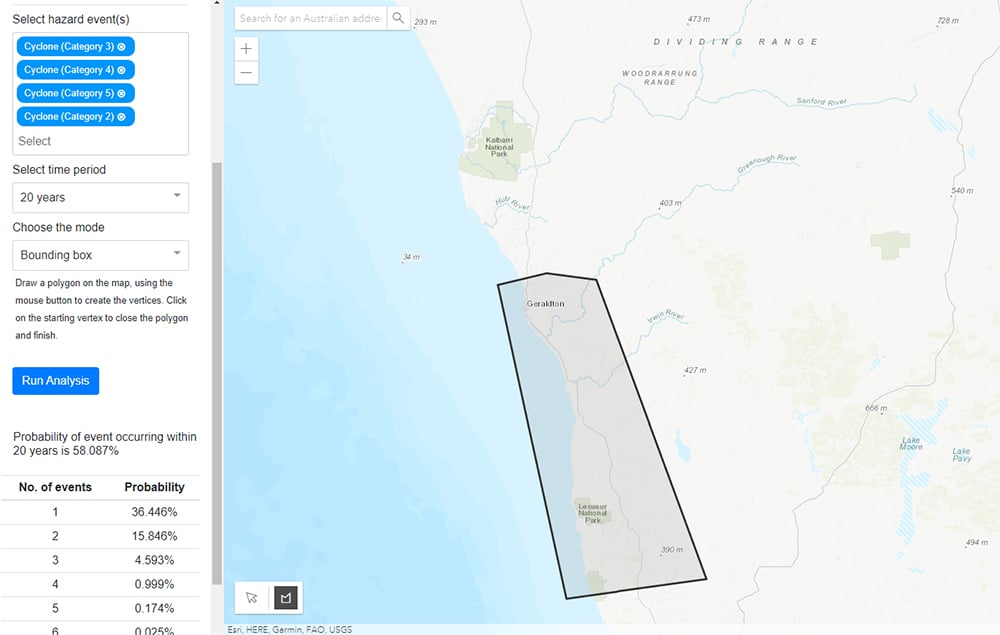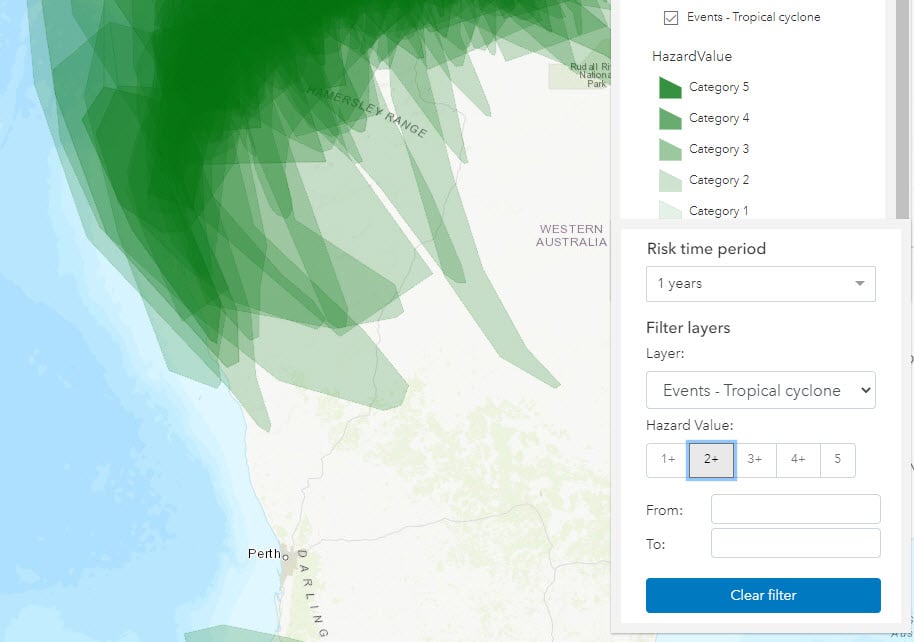 Our alert operators and forecasters work around the clock to ensure all our clients are alerted as fast as possible. You can also keep up to date with the latest warnings on our social media pages.